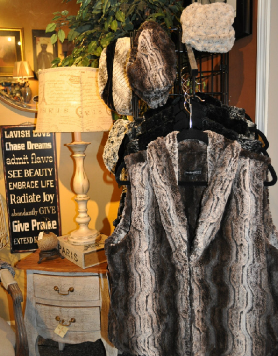 Ladies' Accessories for Everyone!
Handbags, scarves, jewelry, gloves and so many more fun pieces to complement your wardrobe.
Brands include Brighton, Baggallini, Pandemonium, Firefly, UNOe50, Tomas, Ili New York, Hobo and Silver Forest.
Bath and body care from Thymes, Naked Bee,
Brighton
We have an extensive collection of Brighton Jewelry, from earrings, necklaces, bracelets, belts, readers and sunglasses to small leather goods and gifts.
Here's the Brighton Story:  http://www.brighton.com/content/history 
Note: photos are representative of stock on hand and may not be in stock at the present time. We encourage you to come see our selection in person and see for yourself our wide range of styles and pricing to fit your needs.
Gift Certificates
We sell old-fashioned gift certificates, hand written, in any dollar amount. Just call the store at (503) 577-8242. We will take your order over the phone and mail the Gift Certificate to you or to the recipient.